St Augustine High School
Class Of 1985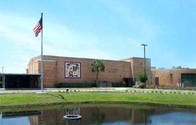 ANNOUNCEMENTS
Hello SAHS Class of 1985 (& Al)!!! Can you believe we are old enough to be having a 30 year class reunion? To rub it in a little more, one of those half-century birthday events is fast approcahing for all of us as well..... AHHHHHHHH

So planning is currently underway for our 30 year class reunion which will be held this Fall. Information about the date and location will be posted and emailed out very soon. Please make sure your email is current. Thanks so much and we look forward to seeing everyone !!!
CLASS OF '85
A hearty Thank You to everyone who was able to join us for the "2010 SAHS Reunion" at the World Golf Village. The big event has come and gone but it is our hope the Jacket spirit and memories from the event last forever. From the many comments received at and after the reunion, people seemed to enjoy getting together. It appeared that everyone had a great time!

We will continue to host the website until our next reunion and do what we can to help you stay connected with your fellow classmates. Stay tuned for updated photos and information from our June 18, 20109 events.
STAYING IN TOUCH
– Let this past reunion kick start you into staying in touch with other class mates. Along with the class website and other Internet social tools, staying in touch is easier today than it ever has been.
FINDING CLASSMATES
– There are still many classmates that were unreachable and have not registered to the site. Please encourage other class mates to join the site and stay in touch. If you have names and/or contact information of a classmate let us know and we will contact them.