St Augustine High School
Class Of 1985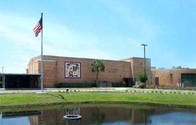 Whassup 1985 SAHS Classmates?
Things are moving along in our planning for our 30th reunion. Look in your emails and on Facebook for updates. If you're not following us on Facebook, you could be missing quicker updates so be sure to Like SAHS Class of 1985.
IMPORTANT!!!
We have selected a date for an "informal/casual 30th reunion get together" on Friday, November 6 from 6p-10p at Zaharias Restaurant. This is a temporary fix to allow us more time to plan a bigger reunion event in 2016 for all to be able to attend. Simply put, we need more planning time. Yes, a little different; but then again, we are the Class of 1985 and we majored in "different!"
UPDATE
Our next Reunion planning meeting is scheduled from 6p-8p on Thursday, October 1 at Fishbites, 164 Nix Boatyard Rd., St. Augustine, FL. 32084.
If you want to join via conference call, we have 25 seats available: Call In #: 712.775.7031 ACCESS Code: 272-258-079
We are leading this effort by committee so we will need a lot of folks help. This is your chance to have a voice in planning!
RSVP TO THE 10/1 PLANNING MEETING HERE:
https://www.surveymonkey.com/r/VYJDXQV
Looking forward to seeing everyone real soon!!