St Augustine High School
Class Of 1985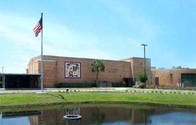 To register for our 31 Year Reunion, click on the link to the left:)
Good News!! Registration is now open for this summer's SAHS Class of 1985 - 31 Year Reunion.
It is sure to be a great weekend. All the events are casual with the focus being on mingling with old friends, in a laid back atmosphere. No pomp and circumstance but rather some flip-flops and a cold one.
Friday night, July 22nd from 6:30 -11:30, we will be at Jaybirds. Light appetizers will be served and a cash bar will be available. We will be out on their beautiful patio with music under the stars (sounds like a prom theme). I'm pretty sure y'all have passed this place many times, some 31+ years ago, when you were making your way to SAHS every morning.
Saturday night July 23rd from 5-11:30, we will be at the St. Augustine Rod and Gun Club. It's BYOB, which means no settling for bar brands, you can bring the good stuff (seriously, bring your own as we are unable to serve it but your allowed to bring as much as you want)!! We will provide the mixers, soda, cups and plenty of ice. Dinner and dessert will also be provided!! We will have great music, fun games such as horse shoes, corn hole, etc. and lots of laughter.
Tickets will include both nights, and will be $47 per person up through June 12th. After that the price will go up to $57 per person. The deadline for ticket sales will be on July 11th. You can purchase your online tickets at staugustine85.com. You will see the registration link to the left. You can pay by credit card or check.
So, come join your old friends or make new ones. Enjoy a laid-back summer weekend in St. Augustine filled with laughter, dancing, games and who knows what else.
Please remember to reach out to your classmates that may be on fence about coming. It will a fun time for all!!!
WE NEED YOUR HELP FINDING LOST CLASSMATES
Please take time to look over the "Missing Classmates" link immediately to your left on this page
and contact anyone on the list that you have ties with and encourage them to go to the website and enter their contact information (especially their email address).