St Augustine High School
Class Of 1985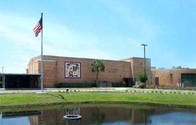 SAVE THE DATE
JULY 22 & 23, 2016
30 (31ST) YEAR REUNION DATE SET
While last years 30th Mini Reunion was awesome, it was small and alot of our class was unable to attend. So as we've stated, we wanted to host another event so more of us could reconnect. Mark your calendars for Friday July 22 and Saturday July 23. It will be casual, low key and airly priced and focus on everyone having a chance to truly get together as old friends and/or make new friendships.
We will need your help and will soon be reaching out for your assistance.
WE NEED YOUR HELP FINDING LOST CLASSMATES
Please take time to look over the "Missing Classmates" link immediately to your left on this page
and contact anyone on the list that you have ties with and encourage them to go to the website and enter their contact information (especially their email address).
Go YellowJackets and we will be in touch with more updates!